A huge congratulations to Adelle Tracey who competed in the World Championships for Jamaica, coming 7th in the 800m final and reaching the semi-final of the 1500m. In doing, so she broke her own club records in both – 1:58.41 in the 800m on August 27th and 3:58.77 in the 1500m on August 20th.
The Jamaican record has stood since 1995 – you can read more about it here
Congratulations to Elise Christian who won the National Under 15 javelin on August 26th at Birmingham
On the 2nd of September Our U15 4 x 300M relay team not only won the Surrey County relay at Sutton but also beat the Club and County records and are now ranked 2nd in the country!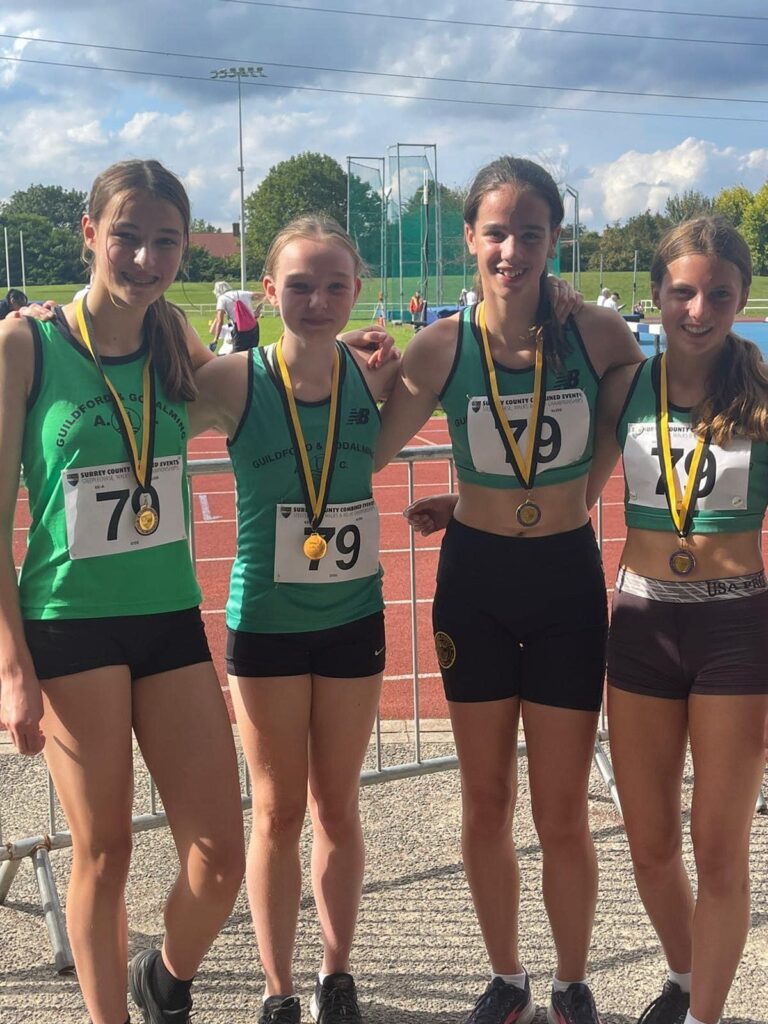 An honourable mention to the U13 Girls picking a sliver up a bronze at the SCAA relays, as well as the U17 Girlst getting a bronze in the 4x300m. U13 boys placed 5th in the 4x100m and 4th in the 4x200m
In the Pentathlon the (U13 boys) Seb brought home a Silver with Daniel in 6th Sam JoJo and Thomas also made their debut. There was a strong turn out on the Girls side with Enoki taking the win and team mates following up in 4,5,6,8th. While on the U15's Keira came in 2nd with her teammates picking up 5&6th.
It wasn't all running records! Quentin Prichard bettered is U17 Men's club record by 10cm at the final SAL of the season putting the height at 3.70m.