Surrey League XC – Match 1 – Saturday 14th of October – Richmond Park
G&G kicked off the XC Senior XC season at Richmond park in warm and relatively dry condition despite the persistent rainfall for the 2 days prior. Both were looking to open their accounts with strong performances to set them up for the season to come.
Ladies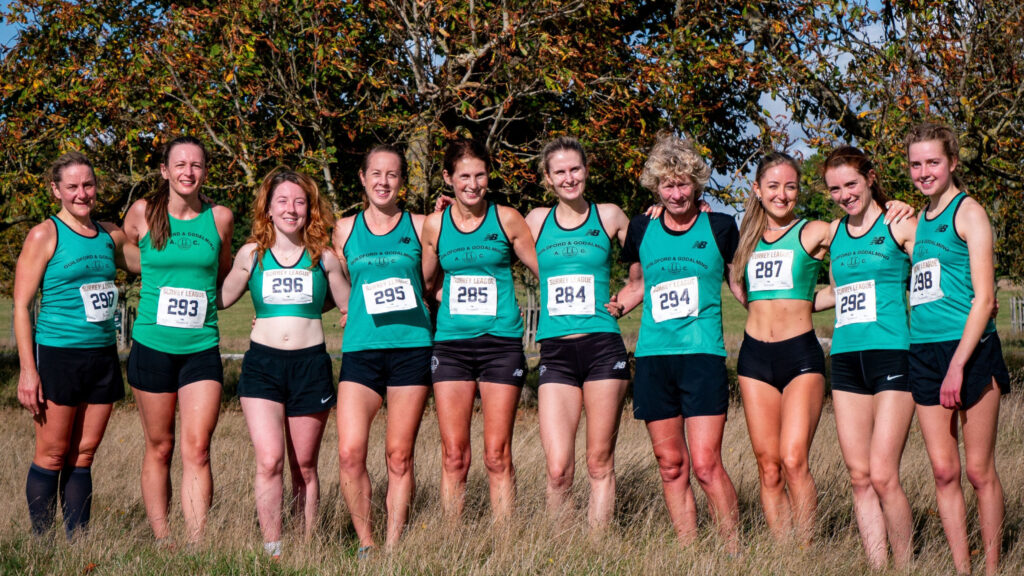 Guildford's ladies finished fifth of the sixteen division one 'A' teams at Richmond Park yesterday morning. Suzie Monk led the way in 4th place continuing her amazing consistency on the 'cross from last season, followed by Evie Warren (22nd), Eleanor Harrison (42nd), Jilly Raw (64th) and Hannah Knights (76th) running an event that is significantly longer than her preferred track discipline to close out the 5 to score 'A' Team. Emily Relton, Alicia Nizet, Susanna Harrison (2nd F60), Michelle Oldham and Anel Meyer provided support as our B team.
The women's team competition was dominated by a strong Belgrave Harriers performance with their A team closing to just 32 points and their B team finishing 3rd. G&G ladies will looking to build on this strong 1st round performance going into the second fixture at Mitcham common.
Mens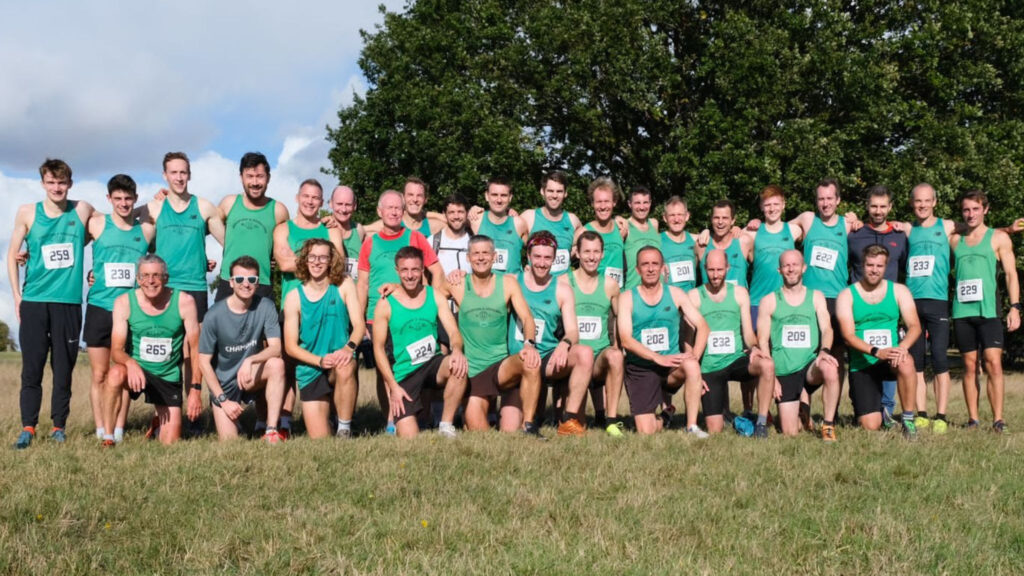 Guildford men opened their Surrey League account with a steady 6th place out of the 10 Division 1 clubs. Andy Coley-Maud was our top finisher in 4th with a welcome return to XC form following a very limited 22/23 XC season after an injury sustained in the warm up at Wimbledon common, followed by SL debutant Cam Reilly with a fantastic 11th, Tom Foster (17th), Ed Dixon (54th), Gilbert Grundy (56th) (all the way from Oregon!), Callum Job (66th), Robin Wallond (69th), James Harvey (73rd), Nick Lightfoot (84th) and Colin High (97th). The A team were well supported by a further twenty Gees, the first ten of whom finished as 5th B team.
While in isolation the 6th placing seems a contrast to the dizzying heights of winning the opening fixture in the 22/23 season, the placings from 3rd to 6th are only separated by 50 points. This means that a good performance in the league is still very much all to play for especially with some significant fire power ready to make their returns to XC later in the season.
SEAA XC Relays – 21st of October – Wormwood Scrubs
Seniors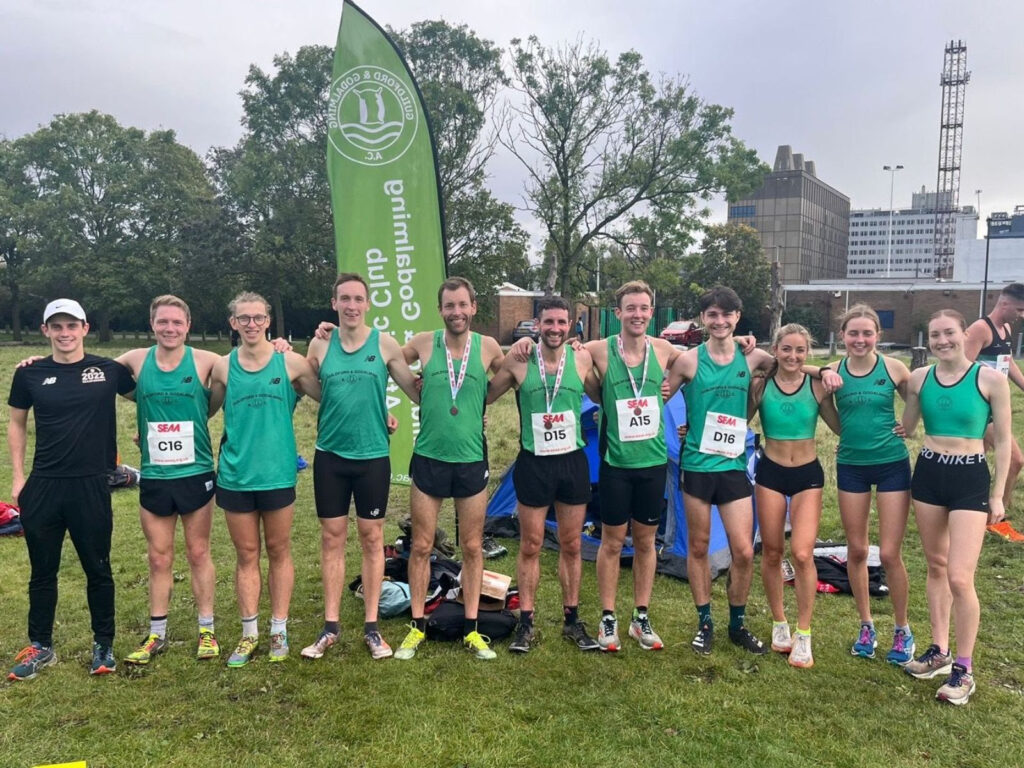 Guildford had another successful afternoon at the SEAA XC relays at Wormwood Scrubs. The men's A team of Daniel Maud, Callum Job, Andy Coley-Maud and Tom Foster finished in 3rd place just shy of Guildfords best performance of 2nd in 2021. The ladies team of Hannah Knights, Evie Warren and Suzie Lecoutre finished in 5th. 
The B team of Charlie Kershaw, Nick Lightfoot, Charlie Pickett and Marcus Brimicombe were also towards the front of the field in (we think) 10th place.
Juniors
The junior squads had another big meet today for the juniors, with 7 teams competing in the XC Relays at Wormwood Scrubs. This, despite half term, illness and injury depleting the squad availability!
Continuing the great run of form our juniors are having this season, we got 4 top 10 finishing positions and a fantastic Bronze medal for our U17 Girls A Team ( Abi B, Robin S and Violet I) 
Results Here