Surrey League Division 1
For the second fixture of the 23/24 season, the Surrey League juggernaut headed to Mitcham common. Fast becoming a regular feature of a Surrey League season, Mitcham, despite not being the most scenic location, offers up a very honest cross country experience with plenty of ups, downs and challenging features to test both the fitness and technical prowess of the athletes. Much of the conversation in the lead up (owing to the terrible weather for the week prior to the race) was about how muddy it was going to be. Much to everyone's surprise on race day the ground was firm and the sun was out.
Women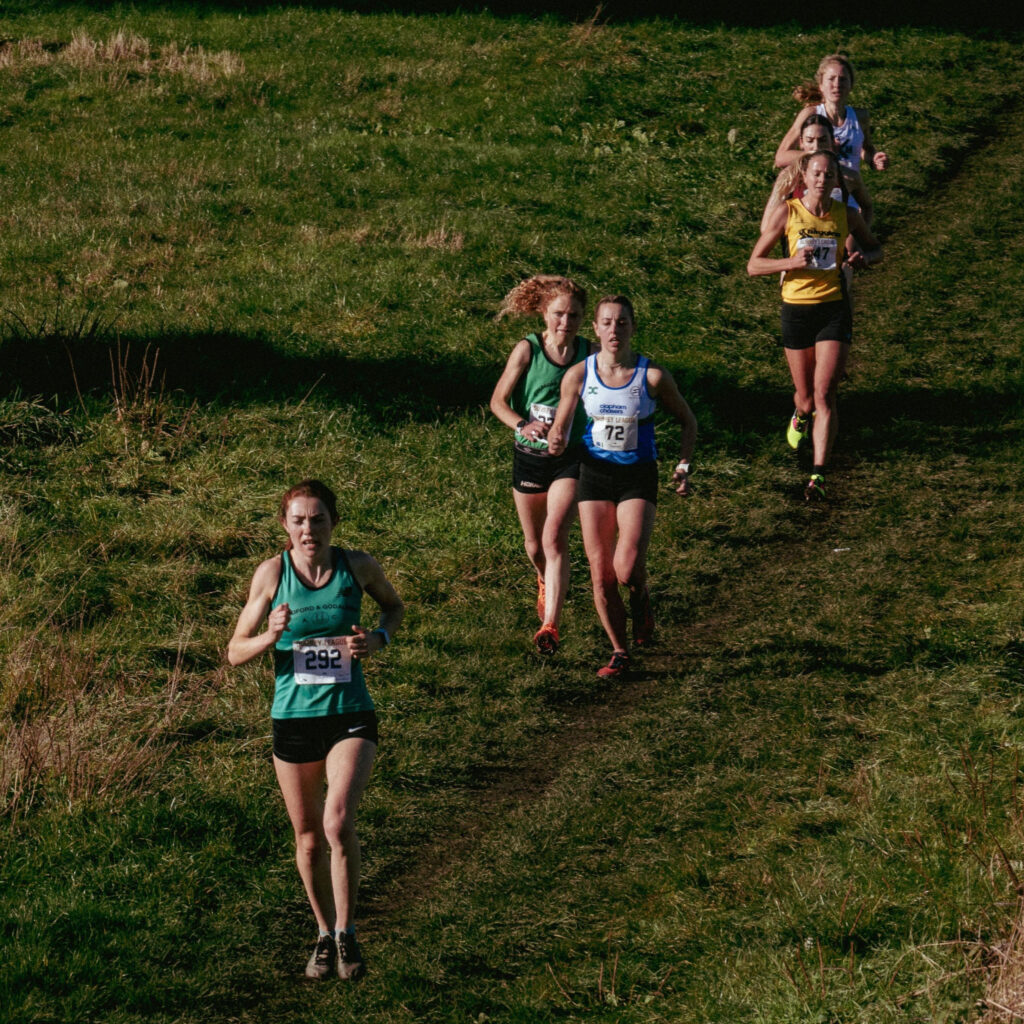 Suzie Monk claimed her first ever Surrey League win with a dominant display at Mitcham Common, with the team finishing a strong 5th in the fixture.
A strong lead pack established early and stayed away. Suzie, who is in imperious form, was in control throughout over the notorious ups and downs of Mitcham. She finished with a 13 second lead over second place Dani Chattenton of Clapham Chasers.
Second-claimer Georgie Bruinvels was next home for G&G in her debut race for the club finishing in 4th after a 3 way battle for the 2nd and 3rd step on the podium. Evie Warren, Hannah Knights and Alice Batchelor rounded out our A team.
Jilly Raw, Susanna Harrison (1st F60), Laura Hales, Jackie White and Beth Davies finished 11th B team.
Full Results
Men

Guildford's men headed into the second fixture of the season in 6th place but, with only 50 points separating 6th to 3rd, it was all to play for and every position in the scoring team would count.
Andy Coley-Maud continued his rise up the results list following a 22/23 season impacted by injury, with a second place finish behind a dominant win from Hercules Stuart McCallum. As is usual for the Surrey League and particularly at Mitcham, owing to a slightly 'interesting' start position, the start was frenetic. Despite this, a group of 3 including AC-M managed to get away and stayed away until the finish.
Further back, Tom Foster came home in 20th followed by Ed Dixon and Cam Reilly. Jake Bowles enjoyed a fine return to Surrey League action with Robin Wallond, Charlie Kershaw, Callum Job, Dan Wallis and Nick Lightfoot completing our scoring ten to again finish in 6th place. There were also some strong performances elsewhere in our 25 strong squad, as we placed 5th in the B team competition.
Full Results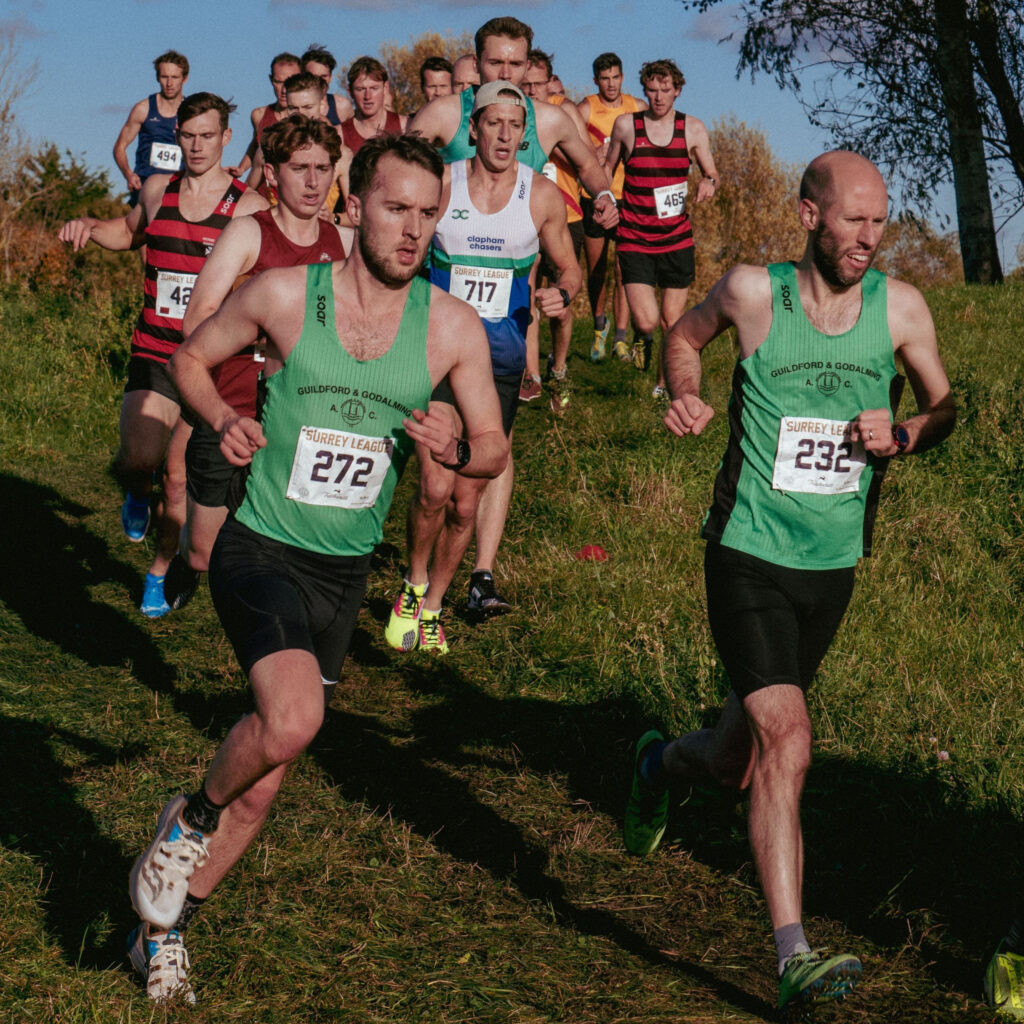 Juniors
In the U13 Boys, there were excellent performances from George Bone (2nd), with Isaac Middleton and Archie Cass joining in with fine runs. There was more podium action in the U13 Girls with Edie Bayley finishing in a brilliant 3rd place joined by Hope Kalfoss who also had a great run.
Guildford's U15 and U17 Girls dominated their race with the U17 Girls winning their race comfortably and the U15's finishing in a strong 2nd place. However, that only tells part of the story of the annihilation that was served up by the G&G junior girls, with 4 finishers in the top 8! Eloise Hudson won the race ahead of G&G team mate Violet Isaacs. A worthy mention must go to Sophie Hawthorne who, despite being U15, finished 4th.
British & Irish Masters XC International

Dave Williams raced for the the Welsh Masters team on a hilly four lap course at Tollcross, Glasgow. Despite being hampered by a lingering cold, Dave had a solid run in 60th place (16th M60), with the Welsh M60 team picking up silver medals behind England.  
Full Results